AS MOST LOYAL MINIONS ARE AWARE, THE URKOBOLD HAS ENGAGED IN COMPLICATED MATING RITUALS WITH THE WEIBSKOBOLD, KNOWN TO COMMON PEOPLE AS. . .LOBSTER GIRL:

NOT TO BE CONFUSED WITH. . .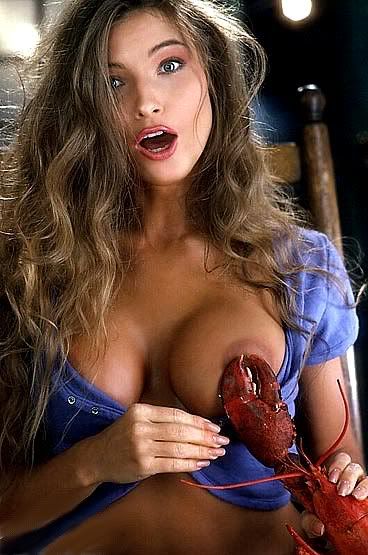 OR. . .
WHILE THE URKOBOLD FREQUENTLY GRANTS THE WEIBSKOBOLD THE GIFT OF HIS FLESH AND OF HIS SEED, SHE OCCASIONALLY SAYS TO THE URKOBOLD, "LORD AND MASTER, WHAT HAVE YOU DONE FOR ME LATELY?" NORMALLY, BEATINGS AND MORE LOIN-JOININGS FOLLOW, BUT IT OCCURS TO THE URKOBOLD THAT A GIFT WOULD BE NICE.

AFTER EXAMINING A NUMBER OF GIFT OPTIONS, THE URKOBOLD BELIEVES HE HAS SETTLED ON THE PERFECT TRINKET TO INDICATE THE URKOBOLD'S UNDYING LUST. HOWEVER, THE URKOBOLD HAS DECIDED TO POLL THE AUDIENCE FOR ITS OPINION. HERE IS THE PROPOSED GIFTING:


IS IT APPROPRIATE? IT'S PROBABLY NOT LARGE ENOUGH, BUT THE URKOBOLD HAS THE MEANS TO ORDER A CUSTOMIZED VERSION.